Post-Colonialism?
<

Link

>
Post-Colonialism was an international residency and exhibtion that took place at the Benyamini Contemporary Ceramics Center during 2016.
Inconclusive Conversations began with a ceramic mug I encountered during a trip to Hebron to visit a potter acquaintance. The mug was a copy he had made of an "Armenian Style" mug, made by another pottery in Hebron, which was itself also a copy of this traditional style which is used by Armenian potters in Jerusalem until today. I was fascinated with this idea of copying others' work, and the possibility of using this to enter into a tradition of ceramics that has been around for 400-500 years. Could I too become a traditional Armenian potter? Could i just adopt a surrogate design culture (which I lack and occasionally yearn)?
Inconclusive Conversations

vase and two cups

ceramics underglaze painting and glaze

2016
Inconclusive Conversations

copy of an Armenian-style cup

permanent markers on ceramics

2015

For the Postcolonialism? residency and exhibition in Nov. 2016 curated by Wendy Gers, I approached Sonia and Garo Sandroni, two potters of the Armenian community in Jerusalem. We established a collaboration within which I would design, cast and fire some forms, and Sonia and Garo would design and paint the underglaze patterns and glaze the pieces.
Inconclusive Conversations

Garo Sandroni in his shop recieving the slip-cast bisque wares


2016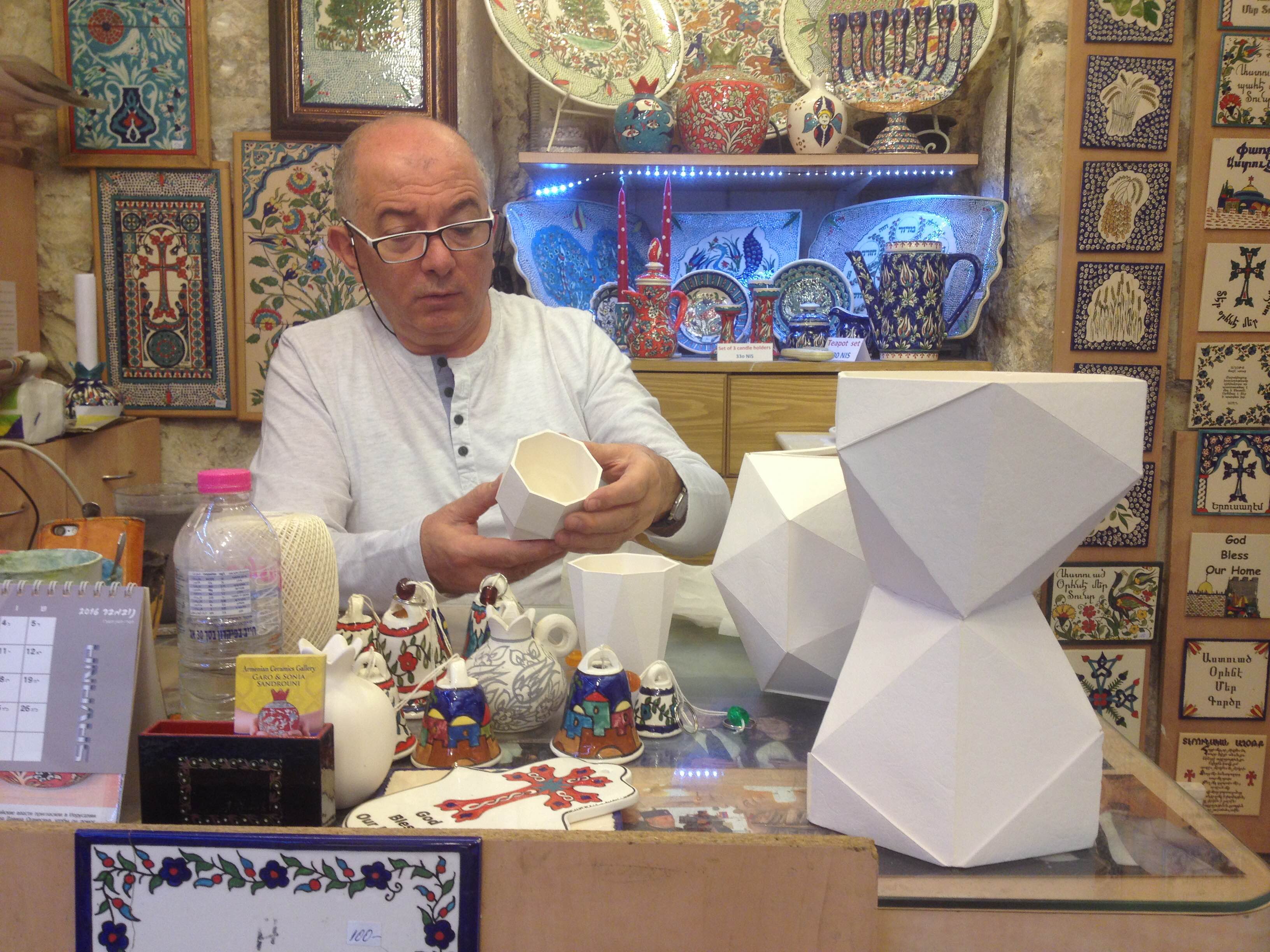 Inconclusive Conversations

installation view


2016